Guidelines & best practices for a successful online event
Not all superheroes wear capes, and in the event management industry, event organizers make a huge effort to plan and execute impactful attendee experiences. Because of that, here at Last2Ticket, we've been successfully helping event organizers to create events, both online and physical.
Want to know how to create a seamless virtual event experience? We can help!
1. Before the online event
– Create a short but complete event registration form:
Make a registration form that collects all the information you need and be sure to exclude any questions that are not crucial for your event analytics. You can even take your form to your website with an iframe.  How? Event management software like Last2Ticket allows you to do this in a matter of minutes.
Check this article to learn how you can create a successful event registration form.
– Communicate early and up to the start time:
Event marketing should begin one month to two weeks before the event's beginning. There's no such thing as over promotion but be careful not to promote through exhausted channels.
Send at least one reminder email to attendees about 24 hours before the event. Be sure to include instructions for joining the virtual event.

– Set the duration carefully :
Normally an online event lasts 1 hour. Keep in mind that attendees are in front of their computers or mobile phones with an internet connection – a huge distracting environment. We advise at least 10 minutes for interactive activities like Q&A. If you need more than 2 hours, please consider splitting the event into multiple sections.
– Run a rehearsal:
Plan at least 30 minutes with your presenters and team before the event to test the technology, roles and tasks, internet connection and content to make sure that your event is as stress-free as possible.
– Establish mediators:
The presenter should not moderate as well, to avoid distractions and delays. The moderators will be able to muting/unmuting speakers, optimizing the video at the right time, promoting attendees, answering Q&A, solve some issues, and more.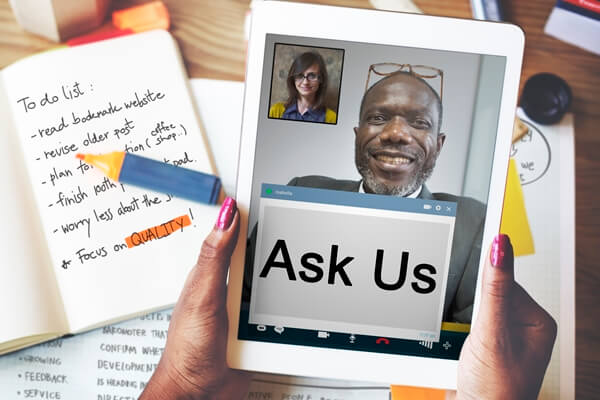 2. During the online event
– Set up mute on entries:
Attendees aren't active members initially, and you don't want participants to disturb the event. The mediator can choose to promote the attendee to the presenter so they can ask questions face-to-face, instead of simply typing it into the Q&A feed.
– Be early:
Enter the virtual event about 30 minutes before the start to review the plan, test and fix any technical issues, and answer any last-minute questions. You'll minimize errors or troubles that can delay the event.
– Record the event:
There are many benefits to recording your online event: reach people that could not attend, provide a chance for attendees to review the content, and more. Consider whether you want to record from start to end or if you only want to record certain parts.
– Use two monitors:
It can be hard to manage all aspects of an online event on a single monitor. With a second monitor, you can put the screen sharing on your main display and move windows like participants list, chat, and polling to a secondary monitor.
– Provide a brief  tutorial:
Give a brief explanation at the start of your online event to tell attendees what tools you will use and what tools they can use during the session and set expectations.
– Avoid "deathly" content:
Those text-heavy slides may seem important, but what they do is draw attention from the presenter's verbal. Replace those with images, keywords or short quotes.
– Trigger regular and diverse interaction:
Interaction with the audience boosts engagement. A five-minute interval is a good option. Polling is an alternative but consider asking them to type an answer to a question or comment using Q&A or chat. Hand raising is also an easy way to interact with your attendees.
– Control your webcam view:
Optimize your meeting space for video. Lighting should be bright and come from in front of you to avoid shadows on your face, and your background should be attractive but not distracting. Make eye contact, look at your webcam instead of your screen and use the gestures that you would typically use in person.
– Set a final comment & call to action:
After you cover the Q&A of the event, turn it back to your presenters for a final remark. Let them know ahead of time that you will be doing this. Whether you are prospecting, educating, or building your community, you have a great chance to urge your participants to act. Don't miss this shot to advertise any upcoming events.
3. After the online event
– Download the Q&A and reply to pending questions:
Take some time after your event to review the report and answer unanswered questions via email or another channel.
– Deliver complete follow-up:
You can send an email for who attended, and another for absentees. This is a great opportunity to: repeat your call-to-action, provide a link to the event recording, links to resources and a brief FAQ based on questions received during the event.
Also, don't forget the follow-up survey! Once your survey is completed, you may link to it in a follow-up email or send it separately. The idea is to keep your survey brief to encourage the highest possible response rate. Check this article to learn how you can create a perfect event survey.
– Plan your next virtual event:
If you have not already started planning your next event, now is the time. You have more data than before! Hosting your events on a regular frequency will help you to enhance your community and their expectations.
We know that's a lot to take in. Don't be afraid to try new things and reach us if we can help!
Create online event