How to plan a winning carnival event
Organizing a successful carnival event can be a major task, but you can make the event manageable with the right planning and tools. Looking for inspiration to get the job done? Here are our tips for a winning carnival.
Ideas for various kinds of venues
The venue type and available space will, without a doubt, influence the event you can organize. Here are some thoughts about which venues you can look for, depending on the event you are thinking about:
• Restaurants
You can host a masquerade gala dinner along with a costume contest, and it's even possible to turn the event into a masquerade ball. In this case, all you need to ensure is that you'll have enough space to host both moments, or enough time to rearrange the tables and liberate a clear space for dancing.
• Hotel
Many kinds of events can be hosted in a hotel, and if the hotel has an available conference room, ballroom or a reception, then a masquerade ball is a must. If calling attention for the event is something you want to do, it's also possible to organize a parade starting in a piazza within your town and ending at the hotel.
• Gardens
If the venue has a garden, take advantage of it. Set up a float exhibitor or vendor booths with seasonal foods and drinks alongside with your themed ball or costume party. Just make sure you have a plan B in case the weather doesn't work in your favour!
• Pubs, bars & clubs
Where the light is minimal and the drinks a must, the choice is easy: host an amazing costume party and make sure to organize a catwalk show!
How to make your Carnival event more engaging
Everyone wants their attendees to feel like they are part of such an amazing experience that they will want to attend the next future event(s) you might organize. Here's how:
• Prizes & kindness – a sure win!
Costume contest: Set up a contest and prize to the most awesome costumes. This will drive people to put effort into their outfits and will enhance the odds that the atmosphere at the event is as sensational as possible.
Send invitations: Make them feel they can't miss it! Send an invitation email in advance with good pictures and the major attractions they will find in your event.
Fundraiser: Connect your event with a solidary cause by announcing you'll donate part of the event's revenue to a humanitarian cause. For example, you can donate part of the regular ticket price to the cause or set up an open donation ticket.
Make it private: Some people like to know they are joining to a exclusive event, where not everyone is allowed to enter. If this is a sweet spot for your audience, go for it and create private events!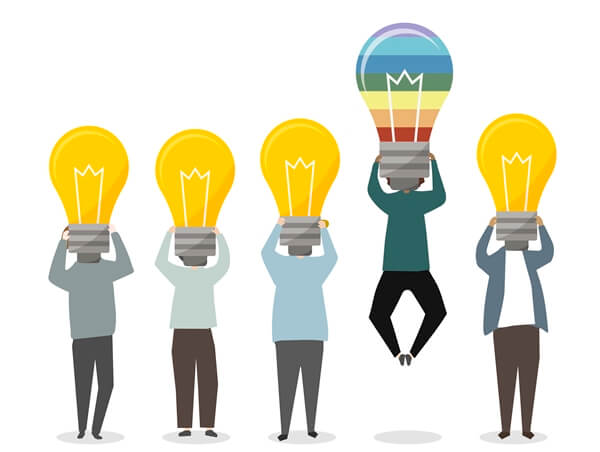 • Attractions that will spice up the event
Special Carnival drinks: Create some signature drinks related to your event: the more colourful and exotic, the better.
Photobooth: Encourage your guests to take pictures together with funny messages and post them on social media.
Theatre & entertainers: Hire one or more actors and set up a theatrical moment during the event. It can be an announced performance or something very subtle like an "amateur employee" who is always playing around with the attendees, what matters is thar it must be fun! Here are some more examples: a magician, a fortune teller, tattoo artists, movie characters, mimes.
• Technologies to have in mind for a carnival event
A/V & lights: Put special effort into special lighting: a lighting show can dramatically transform the atmosphere and create that magical vibe that will make your event magnificent.
Legal processes: If you host contests or raffles, depending on the prizes, you may need a license. Confirm with local authorities before you enter them into the schedule.
Check-in: The way you welcome your guests is of critical importance in any event. There are technologies that allow you to validate tickets within seconds, both digital and physical.
Event management platforms such as Last2Ticket help to organize all these steps having into consideration your major goal: having a successful event that people won't shut up about for the best of reasons! Ready to manage your event in an all-in-one event management software?
Start now free