SUNNY HILL FESTIVAL: How a live show managed and controlled the event
Scheduled on August 10, 11 and 12 of 2018, Sunny Hill was the biggest festival organized in Kosovo until today.
The music festival headlined by three big international names: Dua Lipa, Martin Garrix, Action Bronson and a few of other Kosovar and international artists. It brought the world to Kosovo!
3
Days
+45 000
People
99%
Check-in Rate
Sunny Hill brought their vision to life. A seamless event management software gave the team more time and energy to fully commit to their mission.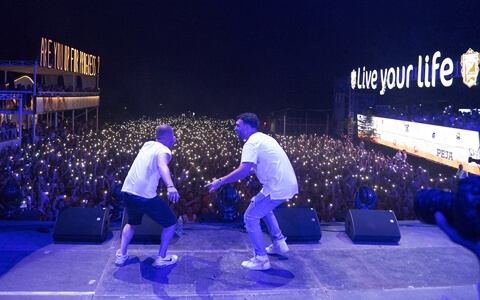 The Challenge
The online ticketing system is critical to reaching international audiences, so having a customizable & affordable solution was crucial.
Sunny Hill Festival donated 25% of the proceeds to the charity Sunny Hill Foundation, which is under the patronage of Dua Lipa and works for young people in Kosovo. The 3 main goals of the event organization were:
1. Online sales with different phases of ticket pricing (early bird, group tickets, family tickets);
2. A solution for multiple check-in points to guarantee the security of the event and prevent frauds;
3. Point of sale solution to be able to distribute tickets in key locations in the country.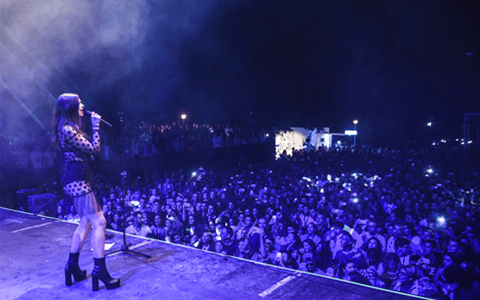 The Answer
Last2Ticket worked together and helped the organization tailoring a solution that would meet its specific needs.
To ensure and improve the security of the event, the Sunny Hill Festival could use customized forms feature with important questions for each participant. Each ticket was associated with name ID of identity card.
The festival could sell tickets not only online but also in physical points of sales, with the possibility of ticket printing with no specific hardware required to set up. Sunny Hill Festival created up to 12 points of sale in the country. This is a great example of remote reams working and collaborating together to great results. Watch the message Dual Lipa sent to our CEO:
Dua Lipa sent a message!!!!!!

We are so thrilled... Dua Lipa sent a message to Emilia, our CEO, during the incredible Sunny Hill Festival?? DUA LIPA ?? We do LOVE you! Hope to see you soon too!!! #girlspower #definitelygirlspower #last2ticket #eventmanagement

Publiée par Last2Ticket sur Lundi 13 août 2018
For the check-in, Last2Ticket provided a pain-free solution that consists of a 100% digital check-in. The validator reads all the QR codes of any type of ticket (either digital or printed) in a matter of seconds. Furthermore, the event organizers could control and manage the entries in real time.
SHARE ARTICLE
Check out other case studies