Say hello to the new accreditation app!
You asked we listened! We're happy to announce that we've launched a new accreditation app.
Now you can easily print tags for the credentials from the registrations and also create new ones in real time!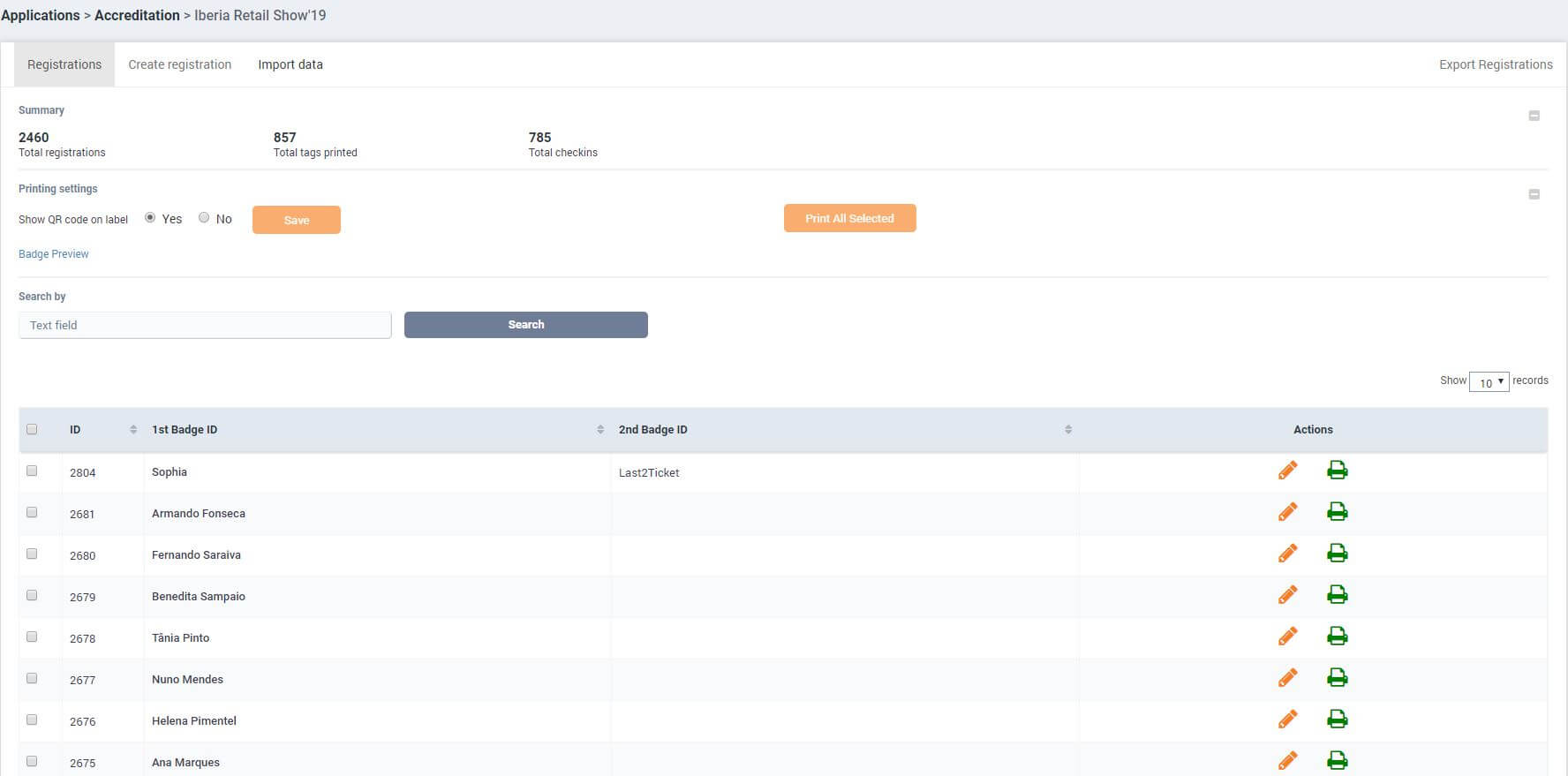 1) Enter in our management portal here.
2) Go to "Accreditation" inside the "Applications" lateral menu and choose your event.
3) Choose whether you want to create new registrations manually or import from an excel, a guest list, or registrations already made.
4) Manage or print the tags for the credentials.
What people say about the feature
" Last2Ticket accreditation offered total visibility across attendee registrations and ultimate control over who registers and enters on the event. It certainly contributed to the success and growth of the event. "
Ana Luz, event manager of Iberia Retail Show
Explore now