The new Coronavirus and the event industry. What now?
At Last2Ticket, we live to connect people in a meaningful way. As the new coronavirus (COVID-19) affects how people are gathering all around the world, this isn't business as usual. We're devoted to doing all we can to help during this time of uncertainty, and to prosper in the times yet to come.
But how to handle the adversity that the event industry is facing?
Step 1: Stay updated, get away from fake news
Staying correctly informed about the new coronavirus behaviour and impact, both in short and medium-long time it's vital to ensure everyone's safety and to take the best decisions for your events.
For up-to-date information and recommendations, it's essential to search and quote trusted sources. Besides your local public health officials and local authorities, follow these resources:
Pro-tip: Avoid at all cost generalist social media posts, no matter how many likes and shares it has. Stay with the official health agencies worldwide.
Step 2: Be aware. Be responsible. Be smart
If you're doubtful about whether to cancel or postpone an event, park opening, etc, here are some things to keep in mind:
Date:
If your event will take place in the summer or fall, it's a good option to wait a little longer before deciding if it makes sense to cancel or adapt. If the event or the opening was scheduled to anytime near may, always consider the postpone or going digital before a complete cancelation.
Location & activity:
Live events are currently considered unsafe in many places, so take into account the density of your attendees. Even small events with healthy people should use social distancing practices and as for groups like older people, pregnant women, and guests in health issues are at a higher risk. If you're able to make decisions that avoid risking their health, do it without hesitation.
Pro-tip: For events still far way, consider super early-bird tickets 100% refundable in case of cancelation. For the nearest dates, consider offering the ticket of the next available date and a small gift for all the attendees that stick with you: an extra ticket, a live streaming with an artist, everything that keeps the money and the clients both on your side.
Step 3: Communication is key
The sooner you send information to your guests, the easier it will be for all of you, and the same goes for any suppliers and partners you might be working with. Stay connected and be supportive, we are all in this together. Your event pages on the website and social media are a good channel to keep communicating. Just be sure to let people know what's happening. Here are some scenarios:
Postponing:
Let your guests know you've decided to hold the event for later. Ensure that you have all the channels within your power to stay in touch with your attendees and try to have a new date as soon as possible. Try to ensure that the biggest of people possible don't give up by quickly set a new date and inform by RSVP. Example:
"Considering the current outbreak, we were forced to update the [event] date. It will happen for sure, the new big date is [date]! We would deeply appreciate your presence and support in this difficult time, but if by any reason you are unable to attend, please let us know until [date]. We'll keep you informed of any news."
Cancelling:
Let guests know about your decision but don't feel that you need to go into detail. Your guests will understand. Example:
"We've made the tough decision to cancel [event]. While we wish we could have fun together, your safety is our must absolute priority. Be safe in these trouble times, and we will soon be together!"
Moving forward as planned:
Let the attendees know that you're taking all the needed precautions to make the event safe and be comprehensive about the one's that feel unsafe. Example:
"We have good news! The [event] is happening in the announced date, [date]! Don't worry, we got it all covered so you can be and feel safe from the beginning to its end. If there is something still troubling you, please don't hesitate on contacting our team. We are here to answer all your questions."
Regardless the decision you make, you'll probably need to handle refunds and billing, and this can be a real pain in these moments. Check this article to get help about the topic.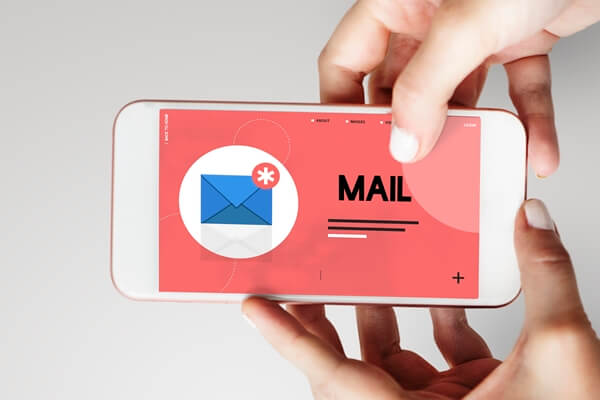 Step 4: Adapt & survive- the natural selection law
Due to technology advances, online events have been a reality for several years, successfully connecting people all over the globe. But it has been associated with specific types of events (technology, gaming, etc). However, our environment changed, and the opportunity to implement innovation is here. Say goodbye to the crazy bills related with physical events and bring your event to the web! You can still stream your event in private channels and have limited audience engagement, or you could create a remote event to fully involve participants and get them working together on exercises. It's all possible with a little bit of design thinking.
A virtual event is built around technology, content, attendee engagement and data. Video quality and technology will be important, as well as the site that houses the agenda and content. Here are the main elements that make up an online event:
Event website
Event registration
Live presentation content
Questions and answers
Live polling
Note-taking/favourite slides
Recorded content
Interactive video conferencing
Feedback surveys
Step 5: You will never walk alone
Keep an eye in the (real) news. Read widely, listen to podcasts, watch webinars and learn as much as you can about what you can do to reduce the impact of this outbreak. Let technology help you develop your event strategy. Stay positive and remember you're part of an incredibly resilient industry.
As always, our team is here to help with any issues you may have. Let's win this together!
Get help