Concerts
ChubMet Music & Art Festival: Modern music inspired by Ancient sounds
2017-02-24 18:45 | 2017-02-24 22:00
When and Where
2017-02-24 18:45 | 2017-02-24 22:00
Event Description
FCC Angkor hosts 3 incredible performances at the ChubMet Music & Art festival. Krom Monster, Rasmee & the Kampot Playboys will take to the stage, each promising enthralling performances and each using traditional instruments in very different genres: Soul, Electronica and Rock!
Rasmee's music is the unique mixture of traditional Mor lam-Jariang cultures with Soul. She describes her singing style "Isaan Soul". In 2016, Rasmee was awarded best female singer of the year, best album 'Isaan Soul' and best song 'Maya' at the 'Kom Chad Luek' awards.

Krom Monster re-sample traditional instruments and rework traditional themes with contemporary electronics and urban music. They were formed in 2010 after David Gunn led a residency with musicians from Cambodian Living Arts, exploring the ground between traditional Khmer instruments and modern electronics.
The Kampot Playboys is a high-energy rock band that perform Cambodian rock n roll with the traditional textures of the Tro Sau Toch, (a traditional Khmer stringed instrument). Their show promises great energy and an accompanying air of 'anything could happen'.
Standard tickets include 2 free drinks and VIP tickets also include canapes and special seating arrangements.
$1 of every ticket sold will be donated to the Angkor Hospital for Children.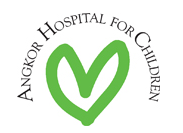 The ChubMet Music & Art festival brings an exciting blend of popular Cambodian and International artists to Siem Reap from 17 February – 2 March 2017.