Concerts
ChubMet Music & Art Festival: An Evening with Joss Stone
2017-03-02 18:30 | 2017-03-02 22:00
Jaya House RiverPark | Siem Reap
When and Where
2017-03-02 18:30 | 2017-03-02 22:00
Jaya House RiverPark | Siem Reap
Event Description
Grammy Award winning Joss Stone (UK) brings her Total World Tour to Siem Reap to close the ChubMet Music & Art festival!
Joss has sold 12 million albums worldwide, establishing herself as one of the best-selling artists of her time.
In 2014 Joss officially began her Total World Tour mission to play a concert in every UN listed country in the world. As Joss herself puts it "My mission is to explore and understand the universal language of music in every country on the planet. The tour will be tiring and tough, and I know at times very emotional, but it will be a truly amazing journey of discovery and one hell of a ride."
Her tour brings her to Cambodia on 2nd March 2017. Peacefully located alongside the Siem Reap River and surrounded by fully-grown trees, Jaya House RiverPark provides the perfect setting for exciting event.
VIP tickets includes a complimentary glass of champagne, special seating arrangements and a meet & greet with Joss after her performance.
$5 of every ticket sold will be donated to the Angkor Hospital for Children.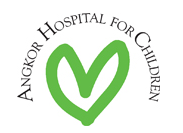 The ChubMet Music & Art festival brings an exciting blend of popular Cambodian and International artists to Siem Reap from 17 February – 2 March 2017.